Annie
who hosts Time Travel Tuesday, asks:


What is your favorite memory(s) from Summer camp?



Well
I will be very hard pressed to share many favorite memories of summer camp as I don't remember much fun! I only went to camp two times in my life--

---the first time was to a Camp Fire Girl camp--and I think I was in 4th grade. It was overnight camp (for a week) and we rode a chartered boat to get to the camp as it is on an island in the Puget Sound. What little I remember, I must confess is kind of happy---I had a great counselor who read

The Little Prince

to us at night and made beautiful books for us as going home presents with drawings she did. I remember rest time each day and writing letters home--and getting letters from home. I remember the nettles I fell into-ouch! And the cut on the side of my arm from a rusty nail which I still bear a faint scar from. We also went on a hike and slept overnight in the woods--that was way cool. I guess it wasn't too bad and I don't remember being too homesick.

However........my next experience was Miracle Ranch Camp when I was going into 7th grade and I was terrible homesick even though I went with two good friends from school. My stomach was nervous all week about various things--mostly because it was a horse camp and my two friends were horse gaga and I wasn't. In fact they scared me to death. They still do! Not only did we have horsemanship classes every day--my friends drug me along on 6:30 am trail rides! To make matters really bad----I was assigned a mean horse. He was big...I mean, HUGE. He was shiny black, onery and had a mind of his own. He terrified me. His name was Gabe and this is what he looked like: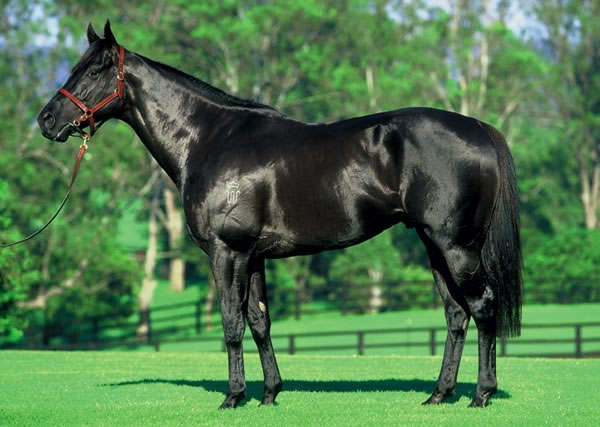 Beautiful, yes. But also
S.C.A.R.Y!

Anyway, that about wraps up my "happy" camp experiences!