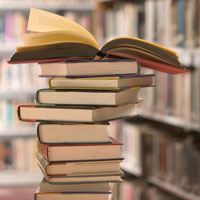 I saw this on Karen's site and thought I would give it a try:

What are you reading right now?
I am sad to say, the book I am reading right now is pure chick-lit! Nothing deep or redeeming, but a lot of fun. It is called Dress Rehearsal by Jennifer O'Conell
Do you have any idea what you'll read when you're done with that?

My to be read list is pretty long--I have MANY options available to me. I am leaning towards one of the new ones I purchased last weekend in Spokane: Either Julia's Chocolates or Blessed Are The Cheesemakers.
What magazines do you have in your bathroom right now?



World Magazine



What's the worst thing you were ever forced to read?



There are two I equally dislike:

Moby Dick

and

The Scarlett Letter



What's the one book you always recommend to just about everyone?



(Memoirs)

The Prize Winner of Defiance Ohio

and

Fifty Acres And A Poodle




(Non-Fiction)

Once Upon A Town: the miracle of the North Platte Canteen




(Fiction-3 of them)

Jewel , Snow Falling On Cedars, Cold Sassy Tree



Admit it, the librarians at your library know you on a first name basis, don't they?



Not really--one or two of them might. I used to be in there a lot, but now I get most of my books through PaperBackSwap--no due dates to worry about!



Is there a book you absolutely love, but for some reason, people never think it sounds interesting, or maybe they read it and don't like it at all?



Well....I loved the Mitford Series but my mom thought they were boring. I recommended Jewel to someone and they just couldn't get into it because of the vernacular that is used in it.




Do you read books while you do other things?
I love to eat while I read and read while I eat! I have also been known to read while driving,but only at stop lights. I have also read standing up in the kitchen while making dinner!
When you were little, did other children tease you about your reading habits?



I got called a bookworm once in a while.




What's the last thing you stayed up half the night reading because it was so good you couldn't put it down?
Last week, I stayed up finishing
We Are All Welcome Here
by Elizabeth Berg