Hello Internet Friends!
I am just writing quick to say that I miss visiting with you all. This time of the year for me makes me feel that there is something I NEED to be doing every waking moment of the day and that leaves no spare time for hobbies...like: reading, scrapbooking, sewing, and blogging! This weekend flew by with more Christmas shopping, laundry, more Christmas shopping, laundry, and oh yeah...all day cooking baking (marathon) day with my daughter.
Cooking with her was fun and with two of us we could have a couple of different recipes going at one time. We tried some new recipes (along with some old traditional stand-bys).
Today, I took the day off from work....because it was my birthday! I am an old lady of 46 now and after looking at some pictures taken of myself recently I am beginning to toy with the idea of getting the old gray hair colored! Yikes! When did that happen to me? I had a lovely relaxing day--took Sam to school and came home and crawled back into bed where I read and then slept some more for another hour---ohhhh, the luxury of that! Then it was off to Curves and Target and lunch with my husband. I came home from all that and wrapped a few of Kerry's gifts, sorted the kid's gifts into piles and checked the piles of stocking stuffer items for each boy. I put a big pot of chili on the stove which we gobbled up quickly and headed off to Austen's symphonic band concert. We came home, I opened some lovely gifts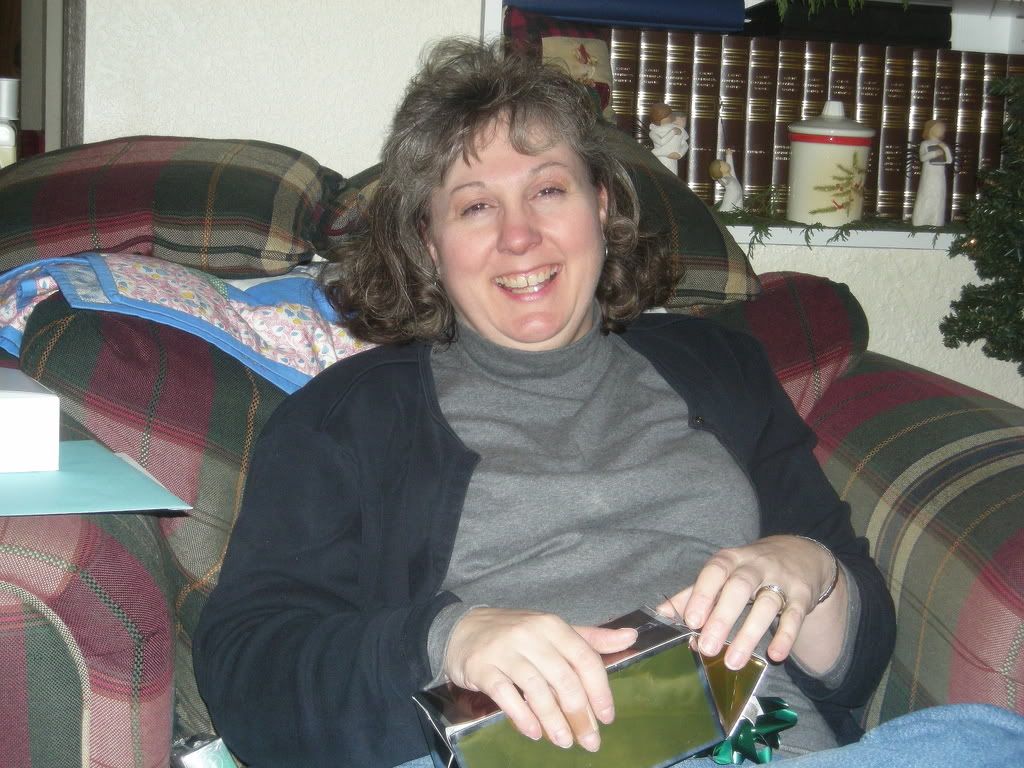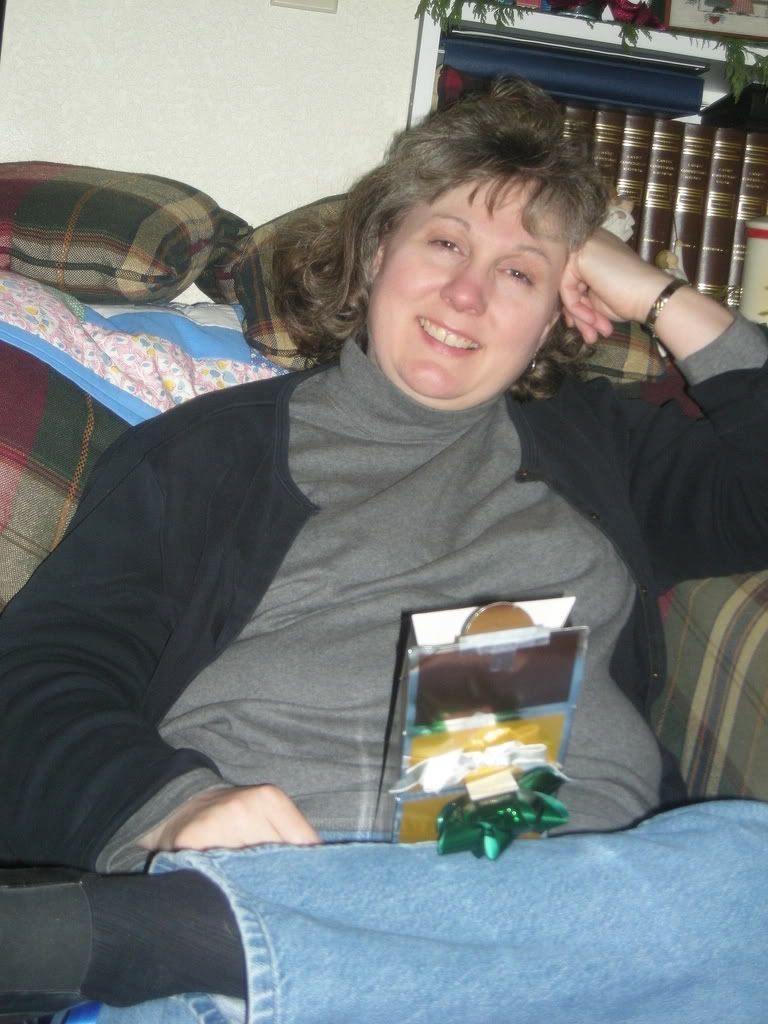 and then we ate some of this amazing tart my husband brought home for my birthday 'cake'. Isn't it beautiful?
Well---that is the news from around here. I hope you all are finding the time to get all that needs to get done, done and that you are finding joy in the real reason for this wonderful season, the birth of our Lord and Savior, Jesus.