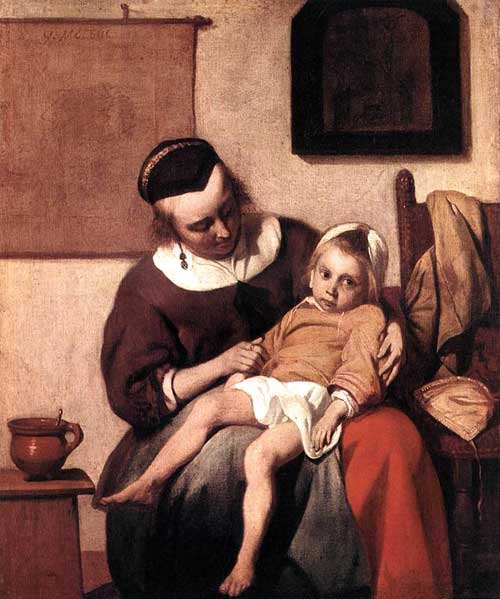 So...today at work, my cell phone rang.
It was my daughter:
But she sounded about this old: (2nd grade)
Our Conversation:
Me: How are you sweetie? I see you called in sick today....(we work at the same place-she is a therapist and I am a receptionist )
Her-- (croaky, pathetic little voice): I feel terrible. Can I take some advil now, do you think?
Me: What is wrong, honey?
Her: I have been throwing up since 11:00 last night...and I am sooooo thirsty and achey.....
Me: When was the last time you threw up?
Her: About 45 minutes ago, but I am sooooo thirsty...
Me: Well...I think you should take a sip of water every 15 minutes for an hour, and if you can keep that down it will probably be safe to drink a little more and adding the advil.
Her: okay.....(pathetic little, I feel so crappy, voice)..but I am so thirsty. Thanks mom...I will talk to you later.
Me: Bye honey. I love you.
Sarah is 24 years old. Sarah has been married for 1.5 years. Sarah's husband Jesse was right there home with her this morning when she called me.
Ahhh...it is so nice to still be needed sometimes!
THEN.....about 15 minutes after this conversation took place I had a
terrible
revelation! Yesterday at work, she walked by my desk about 3 times and drank out of my pop I had sittting there!
Gasp
! She actually put her germy, stomach flu, virus incubating, mouth on my
STRAW
!!!
Me and that girl need to have some different boundaries at work!