Thinking back over my week....I think I will start with last Saturday as I never did have time last week to reflect!
Graduation

: This little

girl:
graduated from grad school at the U of W last Saturday. Five long years have finally paid off. She looked very happy and will start work this Monday at the same place where I work--although she will be making way more money as a speech therapist than I do as a receptionist! Here she is with her husband on the left and biggest little brother on the right.
To follow are pictures of her with me and her daddy. (disclaimer: The pictures of me and my husband are not exactly stellar--but it is all we have) How can you resist her smile?
Baseball:

Both boys had multiple games and won all of them! My
father
who I wrote about a while back drove out to see both boys play on Thursday night. It was a long night for him, one game was from 5:30 to 7:00 and then we went to a different field and the other boy's game went from 8:00-10:00. This was very special as he has never come down and watched the boys play....ever! Even when my 21 year old played soccer every year from 4th grade until he was a senior.
Work:

What can I say except it was CRAZY.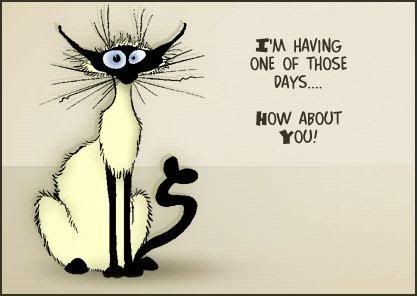 The other receptionist was out for
3 days
!!! So, I was not only answering all the phones which is my job, but I got to take care of all the interpreter requests and problems which is an all day long job---the therapists are constantly changing their schedules so it is always evolving. Because her job duties are so immediate my jobs duties--mailing out reports, building charts, mailing out new patient packets, filing, and generally supporting all the therapists when they can't find some piece of information, get pushed aside. So, now I am way behind which is a feeling I don't particularly relish. Oh,and the happy news is that she is out on Monday and Tuesday this week because her son is having surgery...I don't anticipate catching up any time soon.
Kitchen:

Chock that up to another disaster this week. I never made a menu plan last weekend and we paid for it. Lots of work stress + Lots of baseball = Lots of eating out. This week there WILL be a plan in place. :) I went to Borders Books last night to get a book for my son for school and I browsed at some cookbooks. I found a pasta recipe which we will try tonight that looks mucho yummy. I will post it later.
Things I am thankful for:
**

My loving and supportive and happy-to-help out husband. I think I will write a tribute post to him this weekend.


**

My daughter Sarah and the wonderful woman she has become. Can you tell how proud I am of her?


**

My son Andrew. Although he has been the cause of a multitude of new gray hairs on my head, I love him to death. He has struggled with what to major in at school and so that lack of focus caused him to really struggle with grades and priorities a couple of years ago. He spent a year back at home working two years ago, and went back to school this last fall. (We refused to sign more parent loans for him, so school is all paid for by himself) He has found an interest, International Business, and his grades were SOOOO much better this year. All A's and B's! This is so exciting to me as he was on academic probation when he came home for summer break two years ago! Amazing what can happen when you have to pay for something yourself. He was minoring is Spanish, but realized he needs a different language and will be switching to either Chinese or Japanese next fall. He is coming home tomorrow for the summer and it will be good to see his smiling face and cute little dimples!


**

My son Austen. This has been a year of transition and change for him and of the 4 kids, he has the hardest time with change. I would classify him as a high anxiety kid. Anyway, he started last fall at the high school as a Freshman (after being homeschooled all his life) and he really rose to the occasion with relative ease. He will be finishing the year next Friday (yes, my kids are still in school!!! and anxiously awaiting summer break) and he has received all A's and B's.


**

My son Samuel. He is the baby of the family and will complete 5th grade next Friday. He is my sunshine--such a happy go lucky kid. The teachers and office staff at school constantly tell me how much they enjoy him. He is so respectful and responsible. He has become quite the reader this year--just devouring books which warms my heart.


**

My job. Even though it was stressful this week, It is a great place to work, full of great people.

Weekend Reflection is hosted by Judi. Hop on over and join in the fun!