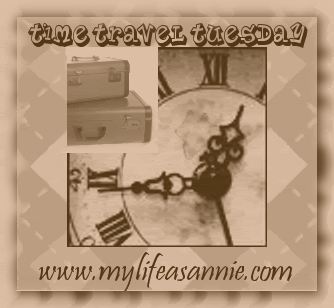 A smell that brings you back? (I know that when I put on Jergens' lotion I am brought back to a little girl watching my mom put lotion on her hands)"
Thanks for the suggestion Jenny!
So how about it? Any smells that take you back to a different time and place?
Well for me, I am going to need to focus on perfumes as the other smells I could mention are just too hard to describe---like the distinct, but pleasant scent of my Grandmother's house...or that of my own mother's house....I do remember my grandmother Aeline, (of who I have posted wedding picture previoulsy) always smelled like roses.
When I was in elementary school I remember my mom wearing many different scents:
When I think of my high school years, this scent immediately comes back to me! Was there possibly a girl growing up in the '70s who didn't use Loves???
The last one that I remember my sister and mom and I using during that time period is
Thanks for taking a stroll down my memory lane of scents! Visit
Annie
to visit more time travellers!